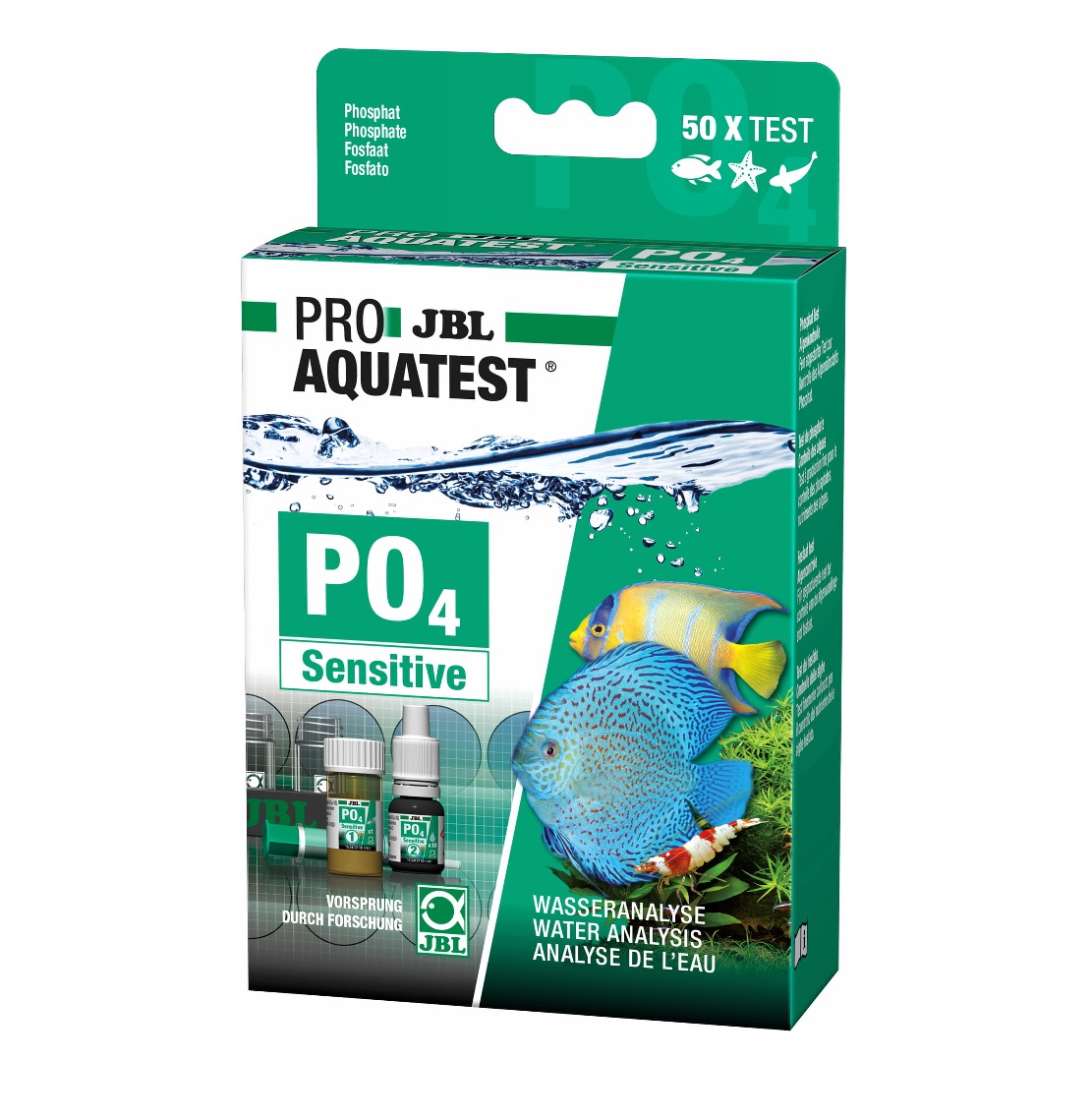 Product number:
CO-JB24127.00
Available, delivery time 1-3 days
Product information "JBL Phosphate Test sensitive"
JBL Phosphate Test sensitive - Quick test to determine the phosphate content in fresh and saltwater aquariums and ponds
Easy and reliable monitoring of the water values of aquariums and ponds.
Determines the phosphate value to control algae in freshwater and seawater
Laboratory comparator system to compensate the inherent water colouring: fill plastic cuvette with sample water, add reagents to another cuvette, place both cuvettes in holder, read values on colour chart
when setting up a new freshwater aquarium: once a week. in case of green algae problems
Package contents: 1 quick test, Phosphate Test PO4. Contents for approx. 50 measurements. Incl. 2 reagents, 2 glass vials, with screw cap, syringe, dosing spoon, comparator block and colour scale.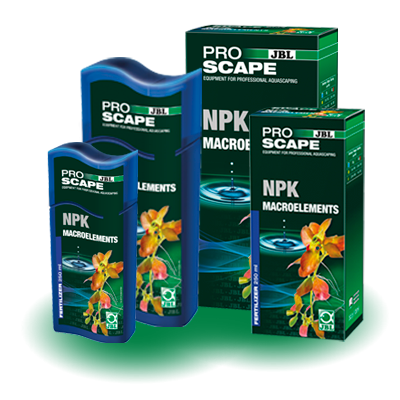 JBL ProScape NPK Macroelements 3-component
JBL ProScape NPK Macroelements - 3-component plant fertiliser for aquascaping Additional care for plants: supplementary fertiliser with 3 components (N = nitrogen; P = phosphorus; K = potassium) for aquascaping aquariums Dosing is dependent on intensity of illumination, CO2 supply and consumption. Thriving plant growth, prevents deficiency symptoms: contains nitrogen as nitrate, phosphorus as phosphate, potassium and magnesium for a controlled and precise increase of the values Iron and trace elements should be added separately. Check with JBL nitrate, phosphate sensitive and potassium tests Nitrogen in the form of oxygen compounds (NOx) or hydrogen compounds (amines – NH2) have essential functions in an organism, such as in protein metabolism. Whereas it is more common to find an excess of nitrates and phosphates in aquariums with larger fish populations which, in turn, can lead to algae growth, nitrates are often in scarce supply in planted aquariums due to consumption by the aquatic plants. This limits growth in the tank. As the concentrations of nitrates and phosphates in the drinking waters usually used in aquariums vary considerably, depending on the water supplier, it is advisable to use JBL PO4 Test Set and JBL NO3 Test Set to determine the current phosphate concentration and nitrate concentration of the water before adding the JBL ProScape NPK Macroelements. JBL ProScape NPK Macroelements supplies the tank water with nitrogen and phosphorus in the form of nitrate salts and water-soluble phosphate salts. As a result, the aquatic plants obtain the supply of nitrogen they require. Potassium and magnesium are also added to the water at the same time. The normal dosage is 5 ml /100 l of water for a very well-lit tank with >= 1 W / l of illumination and 2.5 ml/100 l of water for a tank that is not as well lit. The supply of carbon dioxide must also be considered. The following table shows recommended fertiliser concentrations according to the general conditions of the aquarium.As actual precise consumption cannot be predicted, we recommend regularly checking the nitrate concentration and phosphate concentration with JBL NO3 Test Set or JBL PO4 Test Set, especially prior to each follow-up dose. If the measured phosphate levels and nitrate levels of the tank water are outside the above-mentioned range, it is advisable to use the single-component fertilisers, JBL ProScape N Macroelements, JBL ProScape P Macroelements, JBL ProScape K Macroelements and JBL ProScape Mg Macroelements.