Welcome to the garden animal shop of Zoo Roco from Switzerland
Our pet shop was founded in 1988 and since 1999 our garden animal shop is also available 24 hours a day, 7 days a week, for you to browsing and shopping.
Thanks to our many years of experience and continuous training, we are able to stand out from many other aquaristic shops and and provide you with expert advice at any time.
Whether directly in our pet store, by phone, e-mail or chat, please contact us at any time without obligation. We are happy to advise you.
Garden pond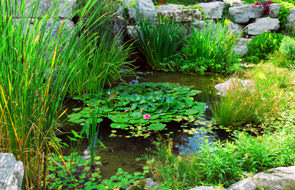 Many people dream of their own house with a beautiful garden. Anyone who could fulfill this dream may suddenly have the desire to have an own garden pond.
Because a beautiful garden pond does not only visually enhance a garden, but the water of a garden pond and possible fishes, frogs and insects revive the garden a bit more.
In our garden animal shop you will find a wide range of products for your garden pond.
In our garden animal shop you will find, for example, interesting garden pond literature, beautiful pond plants, products for pond water care and much more.
If you have also decided to revive your garden pond with koi or goldfish, you will also find the right fish food in our garden animal shop.
Chicken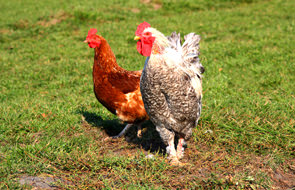 Do you have your own chickens on your farm or in your own garden? This is nice, because chickens are interesting and very active animals and while observing these animals you will definitely never get bored.
In our garden animal shop you will find not only quality food for your chickens, but also spacious and beautiful chicken houses.
As a keeper or holder of chickens we can also recommend our annual calendar with great pictures of chickens.
A great surprise are also our vouchers. With this you can give other pet owners an animal pleasure.
Garden animal supplies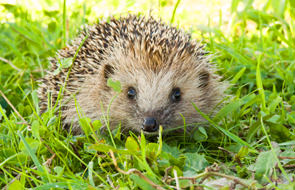 Would you like to learn more about our gardening requirements? Then we can also recommend our page "garden animal supplies".
We would also like to recommend our blog, where we regularly publish interesting news, tips and tricks about our pets. Visiting regularly is worthwhile.
If you are also on Facebook, we would be happy to welcome you there too.
Now we wish you a lot of fun while browsing in our garden animal shop.
If you have any questions or would like further information about the products for garden animals, we will of course be happy to advise you with our specialist knowledge. Contact us without obligation by e-mail or telephone, we will be happy to advise you.
Your Zoo Roco team