Welcome to the rodent supplies shop of Zoo Roco from Switzerland
Our pet shop was founded in 1988 and since 1999 our rodent supplies shop is also available 24 hours a day, 7 days a week, for you to browsing and shopping.
Thanks to our many years of experience and continuous training, we are able to stand out from many other rodent supplies shops and and provide you with expert advice at any time.
Whether directly in our pet store, by phone, e-mail or chat, please contact us at any time without obligation. We are happy to advise you.
Rodent food
In our rodent supplies you will find a large selection of rodent food as well as a wide range of supplementary food for your rodent.
To help you find the right food for your pet, we have divided the rodent food into rodent species.
You will find in our animal supplies rodent food for mice, gerbils, hamsters, rats, degus, guinea pigs, rabbits, chinchillas, chipmunks and ferrets.
When selecting a rodent food, care should be taken that it is as close as possible to the natural diet of the animal. Therefore it is important that you pay attention to the nutrition of your rodent. Your rodent will thank you with a long and healthy life.
If you have any questions about the diet of your rodent, do not hesitate to contact us. Our team will be happy to assist you.
It is also important that you provide your rodent daily fresh hay and green food.
In our rodent supplies you will find Swiss organic hay, mountain law hay, Jura hay and Allgäuer fresh gras hay.
We would also like to introduce you to the specialist magazine Rodentia Rodents and Co, which you will also find in our rodent supplies.
Get valuable information, tips and tricks about your rodent. You will be amazed what you can learn about your rodent.
Rodent shop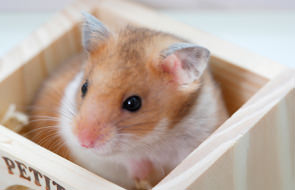 Would you like to know more about our rodent shop? Then we can also recommend our site "rodent shop".
We would also like to recommend our blog, where we regularly publish interesting news, tips and tricks about our pets. Visiting regularly is worthwhile.
If you are also on Facebook, we would be happy to welcome you there too.
Now we wish you a lot of fun while browsing in our rodent supplies shop.
If you have any questions or would like further information about the products for rodents, we will of course be happy to advise you with our specialist knowledge. Contact us without obligation by e-mail or telephone, we will be happy to advise you.
Your Zoo Roco team