History:
On 4th September 1988 the Zoo Roco AG was founded.
The pet store was opened on 10th November for customers. Even then, a full assortment was offered on only 85 m2. After three year, the sales area was expanded to 155 m2.
On 1st May 1997 we moved to our new location. On 165 m2 of retail space, we offered our customers everythin for pets.
At the end of November 2012, we moved to a factory building and expanded our retail space up to 650 m2.
The new location is located at Bielstrasse 40d in Lyss.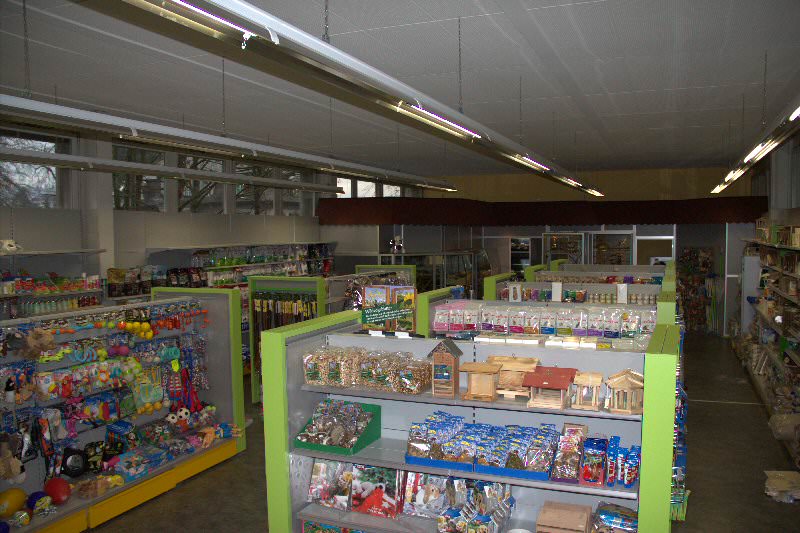 Since 1997 our business is inspected annually and receives the VZFS quality sticker and certificate.

The criteria catalog is continously revised to meet the new insights and needs of animals.

Range:
We are a pet shop offering a full range. You can find on approx. 650 m2 a wide range of pet products.
Products that are not in stock, are furnished at short notice. We obtain rodents and birds exclusively from breeders from our environment. Birds and as pet suitable rodents are presented animal-friendly and humanely in aviaries and small animal containers.
Regarding terrarium animals we see that we can offer Swiss bred as a majority.

We offer about 6000 products (excluding animals and fishes) in our range.
Rodent and bird compound:
We comply with the establishment of the cage sizes to the label of the Swiss Pet Association.
Thus our cage sizes are above the messures of the animal welfare regulation. Animals should also get in captivity a species-appropriate "housing situation".
Aquarium compound:

The aquarium compound includes 60 aquariums in different sizes. Looking for something special - we are here to help.
The department "Aquaristics" includes in addition to water plants all technical equipment, food, aquariums and all related products.
Terrarium compound::
We offer a variety of snakes, lizards, frogs and invertebrates.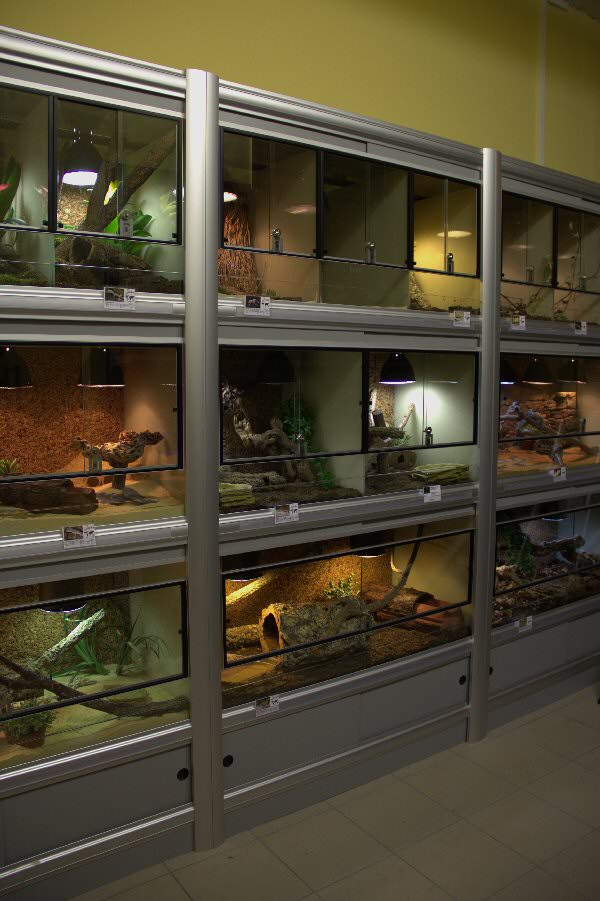 More pictures of the store location

Business opening hours:
| | | |
| --- | --- | --- |
| Monday to Friday | 8:30 - 12:00 | 13:30 - 18:30 |
| Saturday | 8:30 - 16:00 | open through lunch |

How to find us:
Motorway exit Lyss Nord - Direction Central - turn left opposite the petrol station
and then turn left again onto the large parking lot.
Sufficient parking is available in front of the store.