Rodent Shop
Welcome to the rodent shop of Zoo Roco from Switzerland
Our pet shop was founded in 1988 and since 1999 our rodent shop is also available 24 hours a day, 7 days a week, for you to browsing and shopping.
Thanks to our many years of experience and continuous training, we are able to stand out from many other aquaristic shops and and provide you with expert advice at any time.
Whether directly in our pet store, by phone, e-mail or chat, please contact us at any time without obligation. We are happy to advise you.
Rodent literature
Rodents such as hamsters, rabbits, mice, rats, guinea pigs, chinchillas and degus are very popular pets and are therefore kept very often.
However, in order to be able to meet the needs of rodents, it is important to be informed before purchasing. In addition to competent advice from our team, the rodent literature is also a useful guide to better understand the needs and the animal itself.
In our rodent shop you will find a large selection of small animal literature of different rodents such as hamsters, mice, rats, guinea pigs, rabbits, degu, chinchilla and many other rodents.
Rodent cages
Rodent cages are many available, but not every rodent cage is suitable for every rodent. In addition to its size, it also depends on the height and often on the material of the rodent cage.
If you are unsure which rodent cage is best suited for your future protege, our team will be happy to advise you.
In our rodent shop you will find a large selection of rodent cages, which we have sorted according to rodent species. You will find rodent cages among others for hamsters, gerbils, rats, guinea pigs, rabbits and if you plan to keep degus or chinchilas, you will surely find the right aviary for your future protege.
If you also own a garden or have the opportunity to give your rodent a moment outdoor, you will also find great hutches in our rodent shop.
Rodent supplies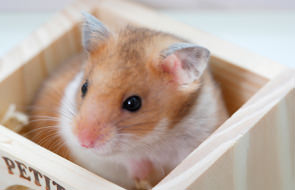 Would you like to learn more about our rodent supplies? Then we can also recommend our page "rodent supplies".
We would also like to recommend our blog, where we regularly publish interesting news, tips and tricks about our pets. Visiting regularly is worthwhile.
If you are also on Facebook, we would be happy to welcome you there too.
Now we wish you a lot of fun while browsing in our rodent shop.
Your Zoo Roco team