Welcome to the aquaristics supplies shop of Zoo Roco from Switzerland
Our pet shop was founded in 1988 and since 1999 our aquaristics supplies shop is also available 24 hours a day, 7 days a week, for you to browsing and shopping.
Thanks to our many years of experience and continuous training, we are able to stand out from many other aquaristic shops and and provide you with expert advice at any time.
Whether directly in our pet store, by phone, e-mail or chat, please contact us at any time without obligation. We are happy to advise you.
Aquarium plants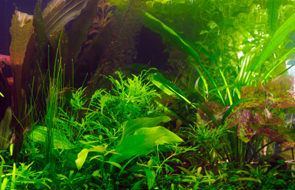 In addition to the aquarium inhabitants, aquarium plants are also an eye-catcher in every aquarium. However, aquarium plants are much more than just a attention getter in the aquarium.
Aquarium plants are very important for maintaining a biological balance in an aquarium.
Aquarium plants offer the necessary protection to many aquarium inhabitants, in order to be able to hide and serve also to some aquarium inhabitants as an ideal spawning ground.
However, aquarium plants also have a very positive effect on the water quality of an aquarium. Because aquarium plants are able to bind various pollutants, which can appear in an aquarium, and thereby improve the water values and the oxygen content in an aquarium.
We also provide professional and competent advice from our team when choosing suitable aquarium plants. Not every aquarium plant is automatically suitable for every aquarium inhabitant and every aquarium climate.
In our aquarium supplies you will find a large selection of aquarium plants.
Whether aquarium plants for the foreground, aquarium plants for the middle ground or background plants, you will surely find what you are looking for.
Aquaristic fish food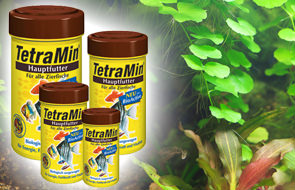 Once the aquarium is finished, run in and the aquarium inhabitants have moved in, they must also be regularly fed.
When feeding the aquarium inhabitants, it is important to remember that not every aquarium fish food is suitable for every aquarium inhabitant. As we humans, also the aquarium inhabitants have different needs and these need to be applied to.
If you are unsure which food is best for your aquarium inhabitants, please contact us without obligation. We would be delighted to help you here as well, and will give you a closer look at the different aquaristic fish food.
In our aquarium supplies you will find a large selection of aquaristic fish feeders. Whether fish food in flake form, fish food in granulate form, fish food for catfish or fish food for cichlids. With us, you will be sure to find the right aquarium fish food for your aquarium inhabitants.
Aquaristics shop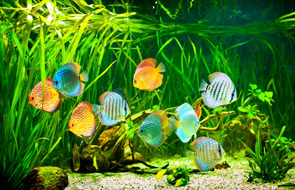 Would you like to find out more about our aquaristics shop? Then we can also recommend our page "aquaristics shop".
We would also like to recommend our blog, where we regularly publish interesting news, tips and tricks about our pets. Visiting regularly is worthwhile.
If you are also on Facebook, we would be happy to welcome you there too.
Now we wish you a lot of fun while browsing in our aquaristics shop.
If you have any questions or would like further information about the aquaristics products, we will of course be happy to advise you with our specialist knowledge. Contact us without obligation by e-mail or telephone, we will be happy to advise you.
Your Zoo Roco team