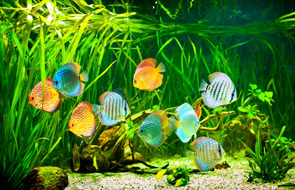 Aquaristics shop (aquarium shop / aquariums shop) of the pet shop / pet store Zoo Roco AG
In our aquaristics shop (aquarium shop / fish tank shop) you find as aquarists everything you need for your aquarium (also seawater aquarium / salt water aquarium).
Browse through our large selection of aquaristics supplies and aquaristics accessories.
We hope you enjoy shopping in our aquaristics shop.