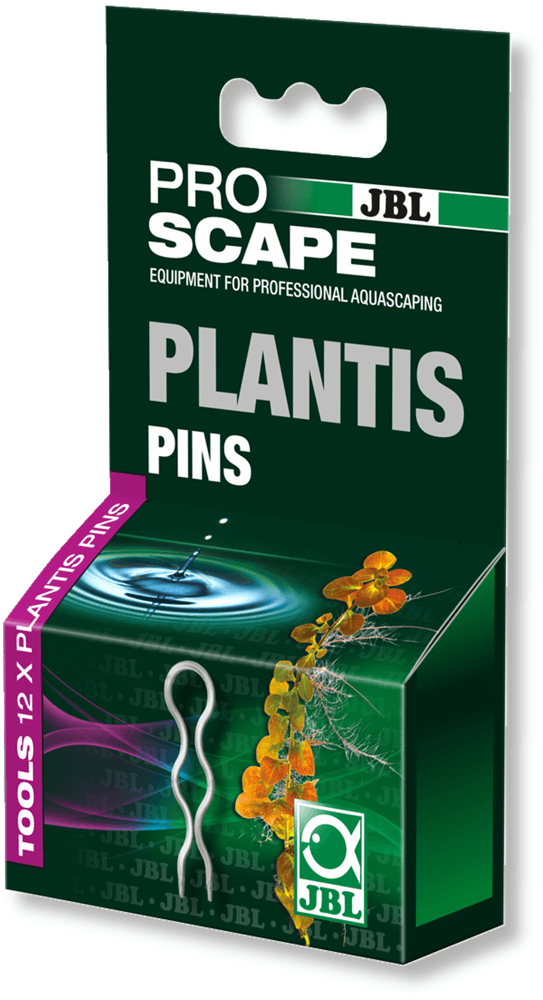 Product number:
HA--J6136800
Available, delivery time 1-3 days
Product information "JBL ProScape Plantis 12 pieces"
JBL ProScape Plantis - Plant pegs for the anchoring of aquarium plants in the gravel
Hold for all plants: pegs to anchor plants safely in the aquarium substrate until the roots have taken firm hold
Easy to use: clip the peg around the plant root, anchor the root in the substrate
Unbreakable plastic, for freshwater and saltwater aquariums
No damage to plants or substrate
12 ProScape Plantis
Underwater gardener
Aquascaping is the term used to describe the technique of designing aquarium landscapes. This is the place for plant compositions, for the reproduction of a landscape above water or for natural biotopes. An aquascaping aquarium often contains no or few fish and invertebrates.
Safe and gentle hold The JBL ProScape Plantis pegs firmly hold the roots of all plants in place until the plants have taken root. The pegs do not damage the plants or the substrate. They are made of unbreakable plastic and are suitable for freshwater and marine aquariums.