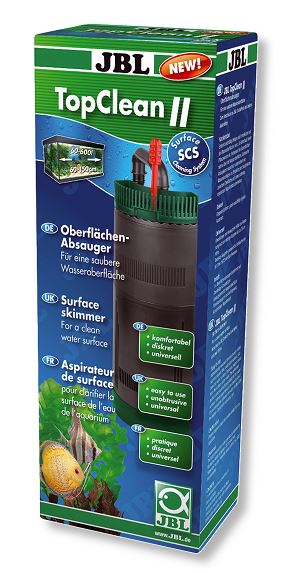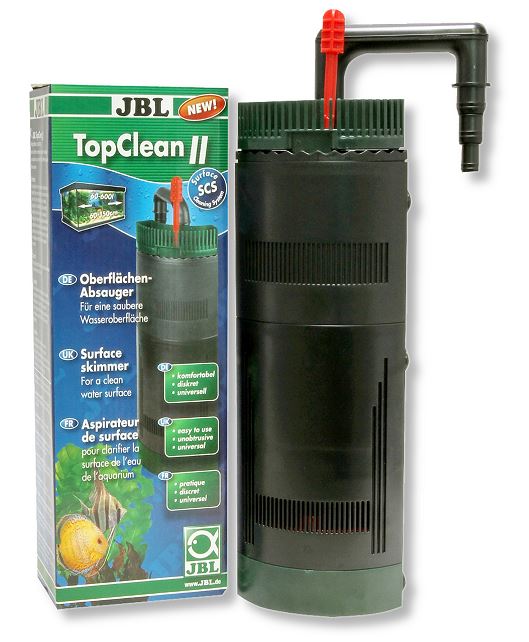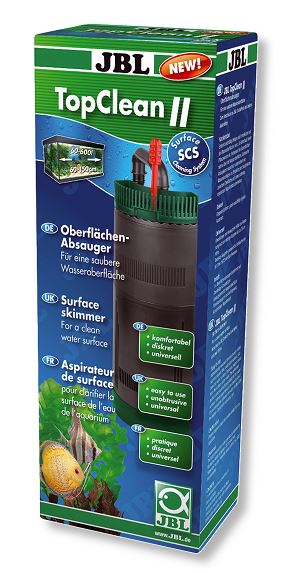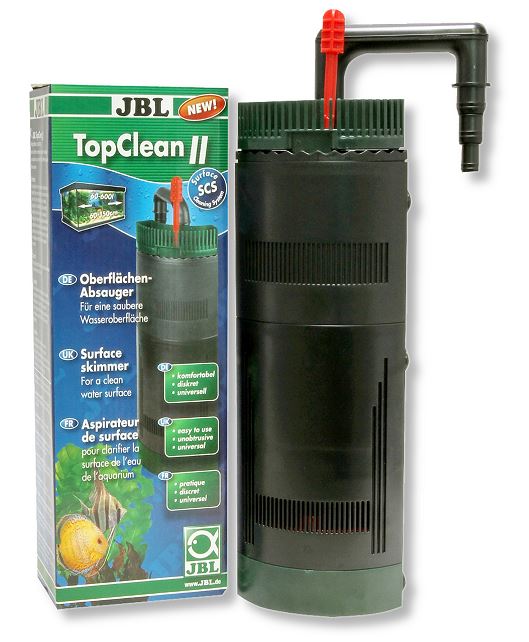 Product number:
HA-J6019600
Available in 1-3 days, acquisition time 7 days
Product information "JBL TopClean II Surface skimmer"
JBL TopClean II - Surface skimmer for fresh and saltwater aquariums
Removes coatings and foreign particles from the water surface
accessory for external filter - skimmer for aquariums 60 – 600 litres (from 35 cm height upwards)
Place skimmer in the aquarium, connect to suction hose of the external filter (replaces existing suction pipe), regulate surface water/deep water suction with adjustment spindle
for hoses of 9/12 to 16/22 mm diameter. Infinitely adjustable suction capacity: surface water and deep water suction. Semi-circular shape for corner attachment
2nd generation: optimised floating body – more buoyancy and adaption to the water level, stronger comb, removable adjustment spindle
The JBL Surface skimmer effectively removes scum formations or prevents them from forming. With its deep water intake the skimmer can be used to replace the conventional suction pipe. The skimmer comb automatically adapts to a changing water surface (as when water evaporates).