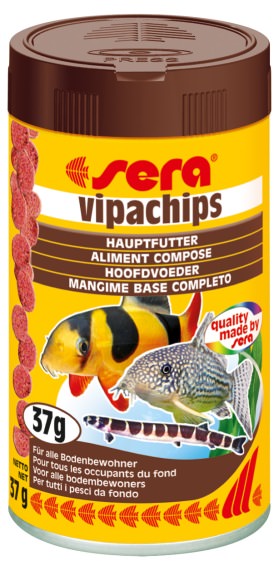 Available, delivery time 1-3 days
Product information "Sera Vipachips"
Sera Vipachips
Sera Vipachips is a balanced complete feed for the nutrition of all fish, which absorb your food in the bottom of the aquarium or by scraping off algae.

This new food specialty is ideal for all ground fish that are not purely vegetarian. Thus, sera vipachips and the like are suitable. For tanks, loaches as well as some L-catfish, for example the spectacular and coveted "L 46".

Sera vipachips are very supple in water, but they remain stable for a long time. The food does not disintegrate and retains its excellent, irresistible taste for the fish.

Since sera vipachips do not cause any turbidity and do not contaminate the water, this food is also ideal for slow or nocturnal fish, where the feed has to stay longer in the aquarium.