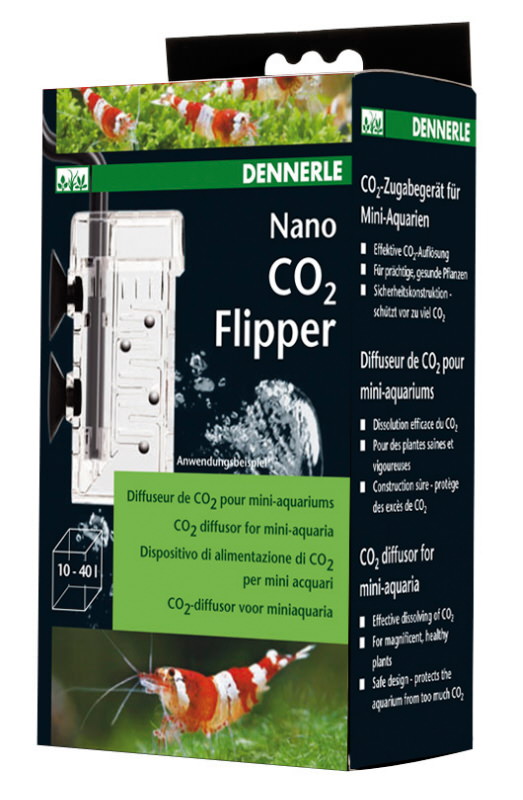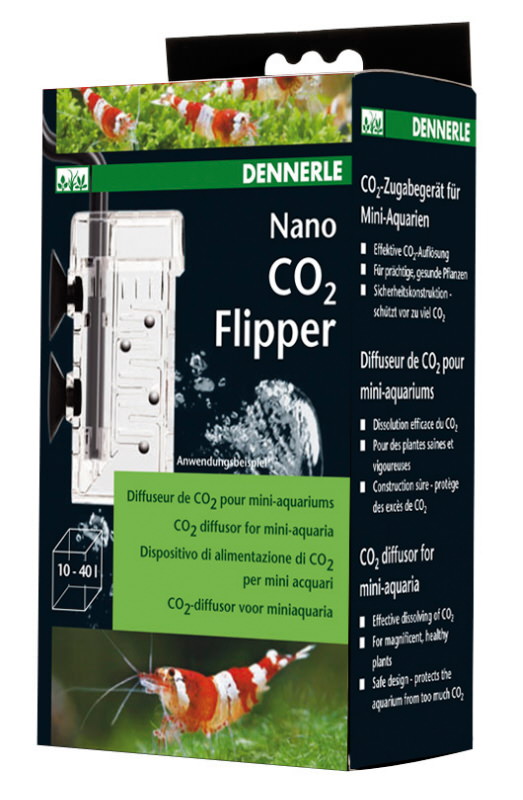 Product number:
DP-235987
Available, delivery time 1-3 days
Product information "Nano CO2 Flipper"
Nano Co2 Flipper - A new, highly effective yet extremely compact CO2 diffusor designed especially for mini aquaria
Effective dissolving of CO2
Integrated bubble-counting function
Incl. waste gas vent
How it works:
The CO2 bubbles issue from the opening at the bottom of the Flipper and rise along the channels. Part of the CO2 dissolves in the aquarium water in the process. The rest accumulates in the collector, from where it is released into the water. The safe design of the collector ensures that the small quantities of CO2 which are customary for nano aquaria are effectively dissolved, while undesired large quantities of CO2 are discharged automatically via the waste gas vent. The scope of delivery thus includes 2 collectors – the smaller one for 10-25 l aquaria, and the larger one for 25-40 l aquaria.
The crucial advantage over the CO2 diffusors with ceramic membrane which are commonly used for nano aquaria is that the Nano Flipper does not produce any counterpressure. This means that it responds directly to changes on the pressure reducer. The required (small) quantity of CO2 required can thus be set reliably within a few minutes.
The CO2 Nano Flipper consists of highly transparent, break-proof plastic "Made in Germany" and can be combined with all standard CO2 supply systems. We recommend the Dennerle CO2 Nano Set.
All CO2 hoses with an external diameter of 6 mm can be used.
Rule of thumb for basic setting:
Start with approx. 1 bubble per minute, per 10 l aquarium water, this means for example, approx. 3 bubbles per minute for a 30 l aquarium.
The CO2 concentration is measured in the simplest possible way with the Crystal Line CO2 long-term test Mini. If the test is GREEN, the water contains exactly the right amount of CO2.