Product number:
DP-235860
Available, delivery time 1-3 days
Product information "Nano Clean Corner Filter XL"
Dennerle Nano Clean Eckfilter XL
für Aquariengrösse ca. 30-60 l
Wasserdurchfluss stufenlos regelbar,
Filterauslauf um 90Grad drehbar,
Düsenrohr mit integriertem Reinigungsschieber,
Laufruhig und leise,
Pumpenleistung 150 l/h max.,
Einfache Bedienung, leicht zu reinigen,
Energiesparend, Stromverbrauch nur 2 Watt
Grosse Oberfläche für Filterbakterien - für kristallklares, gesundes Wasser,
2 Filterelemente zur abwechselnden Reinigung fr gleichbleibend hohe Wasserqualität,
Sicher für Garnelen, Krebse und Co.
Fertig bestückt mit zwei Nano Clean Filterelementen
Replacement filter for Nano corner filter
Replacement filter element for nano corner filter and nano XL Large surface area for filtering bacteria Excellent filtering performance For crystal-clear, healthy water With special 3-layer fleece for efficient filtration.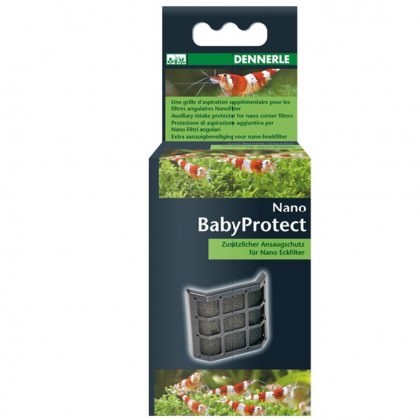 Nano BabyProtect
Nano BabyProtect - Protects newly hatched shrimp larvae This additional protection for baby shrimps can easily be clipped onto the corner filter.This prevents the youngsters from being sucked through the filter. With filter sponge, pore size approx. 0.5 mm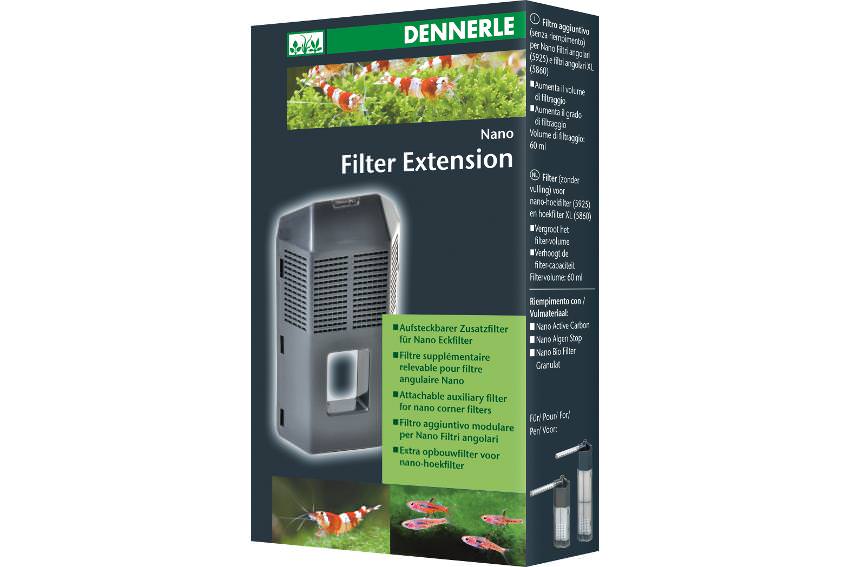 Nano Filter Extension for Nano Corner Filter
Nano Filter Extension Attachable additional filter for Nano corner filter and Nano XL corner filter. Especially recommended where fish are present. Increases filter capacity or can be used with phosphate binders or active carbon for short-term additional filtration. Simply fill, rinse (to remove possible residue caused by abrasion in transport) and clip on. For filling with Nano filter medium (Biofilter Granules/Algae Stop/Active Carbon).