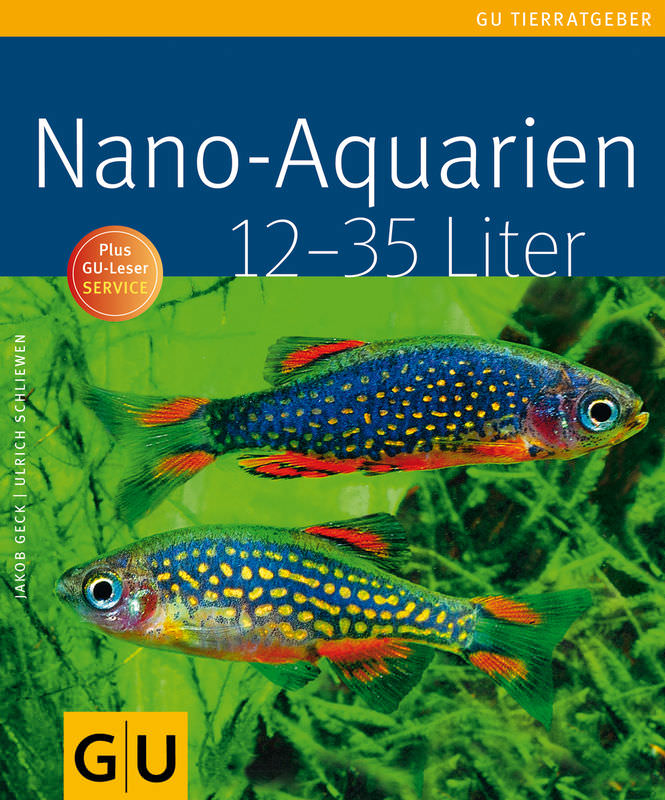 Product number:
ZR-LA1269-9
Available, delivery time 1-3 days
Product information "GU Nano aquariums 12-35 liters"
GU - Nano aquariums 12-35 liters
Proper care and stocking of freshwater mini aquariums.
Aquariums provide insights into decorative miniature underwater worlds. Especially easy to handle are the nano aquariums, which have their own charm. With its contents of 12 to 35 liters are space-saving alternative to the big aquarium. Whether filled with shrimp or with delicate miniature fish, the nano aquarium is always a looker and prepared so well just children great pleasure and an easy introduction to the aquarium hobby.
The authors Dr. Ulrich Schliewen and Jakob Geck have dedicated their lives to the fish and tell you so vividly and concrete biotope examples of how the world of the Nanos works. You will receive valuable tips on the ecology, to the correct device and to maintain the mini-aquarium.