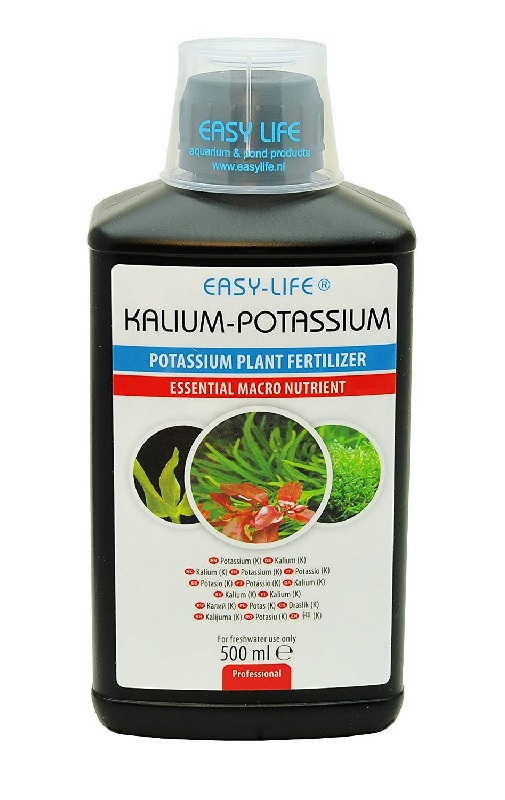 Product number:
PL-KA1001
Available, delivery time 1-3 days
Product information "Easy Life Potassium Potassium"
Potassium -Potassium from Easy Life
The Easy Life potassium is a macro nutrient and at least as important as iron.
Potassium is used especially in areas with soft water. This manifests itself in white, discolored leaves at the growth point of a plant. Black spots can also appear on the leaves.
It is recommended to add both Easy Life Ferro and Easy Life Potassium to fill up and avoid deficits especially in aquariums with many fast-growing plants.
Dosage
1x per week: 10 ml per 100 l water 10 ml per 100 l increases the calcium concentration with 4 ppm = 4 mg/l.