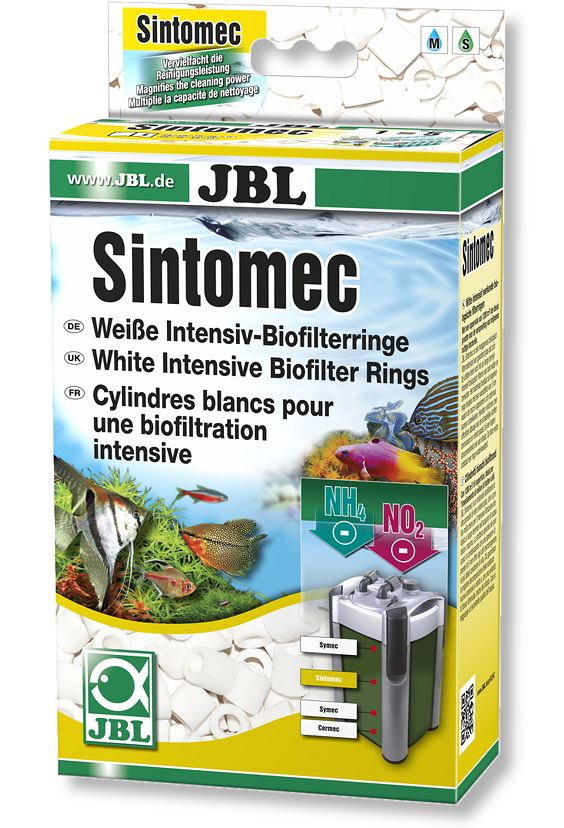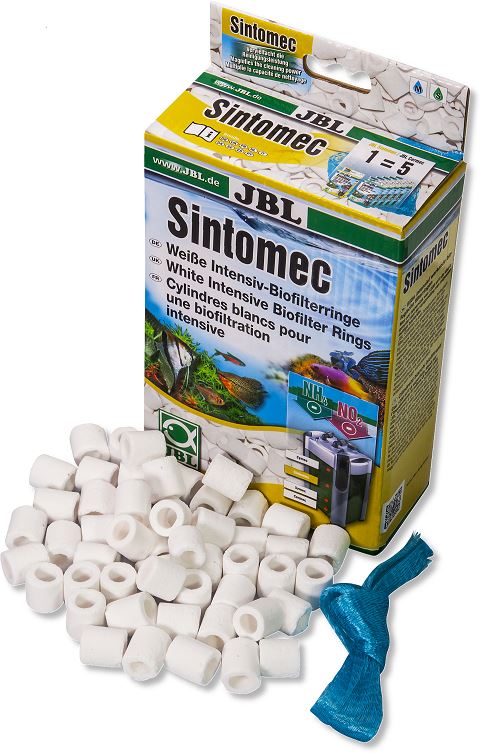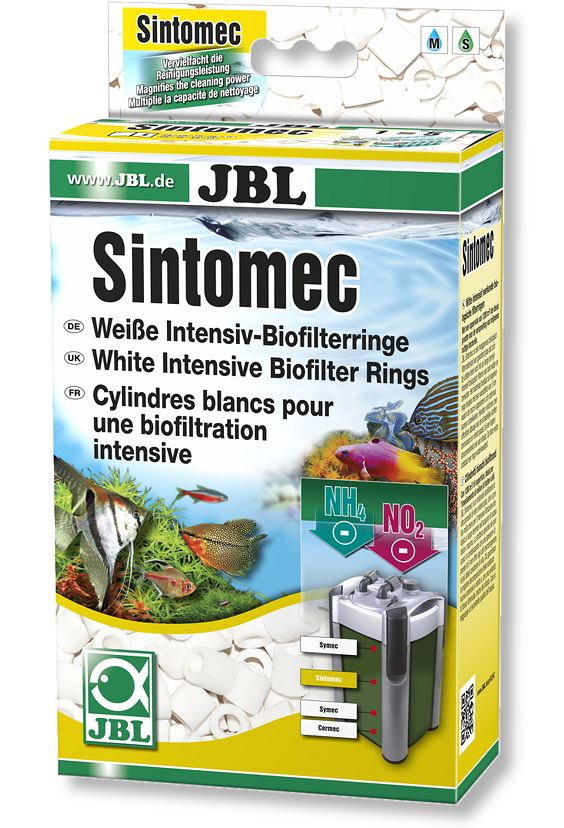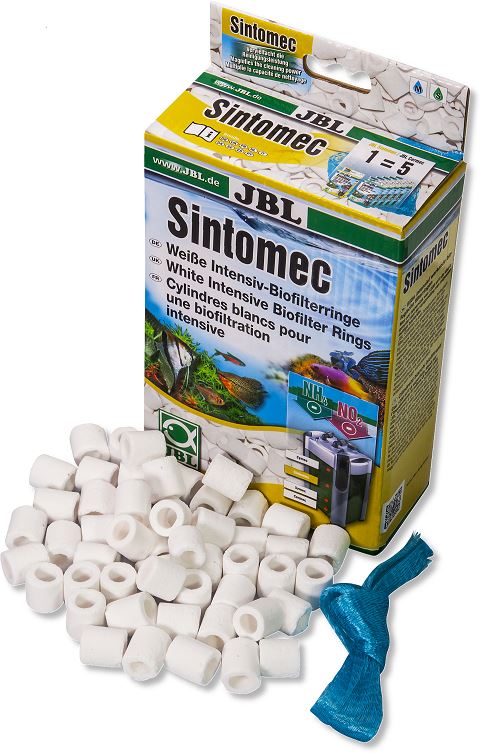 Product number:
CO-JB62547.00
Available, delivery time 1-3 days
Product information "JBL Sintomec"
JBL Sintomec - Sintered bio-glass rings for the breakdown of pollutants
Biological breakdown of pollutants in fresh and saltwater aquariums
sintered bio-glass rings for the use in aquariums
insert bio-filter rings as second last filter stage.
Intensive water clarifying thanks to biological filtering
microorganisms settle inside the filter material and break down pollutants
conical tunnel pores and 5 mm wall thickness create ideal surface of 1200 m²/l for beneficial microorganisms to settle
1L
Clean and healthy water
Plant and food remains and metabolic substances lead to a deterioration of the quality of the water in the aquarium. Good water quality is necessary for healthy fish and plants. This can be achieved with various filters and filter materials. The filters suck in the aquarium water and remove the pollution and waste materials with the filter material from the water.
Easy to use:
insert filter material as second last filter stage into the filter.