Product number:
DP-235937
Available, delivery time 1-3 days
Product information "NanoCube Complete Plus 10 L"
Dive into the nanoworld! With the NanoCube COMPLETE+ Set from Dennerle
The Dennerle Nano Cube allows the hunting almost discover "new" and the set with aquarium including LED lighting is also well suited for beginners.
Inclusive:
Aquarium ( 20x20x25 cm )
Cover panel
Scaper's Back - rear panel foil, black
Foam underlay
Nano corner filter
Nano Light 9W
Nano Shrimps Gravel Bed, Sulawesi Black
Nano DeponitMix nutrient medium
Nano thermometer
Plants and decorative items are not included in the set!
Verwendung:

Fresh water

, Nano basin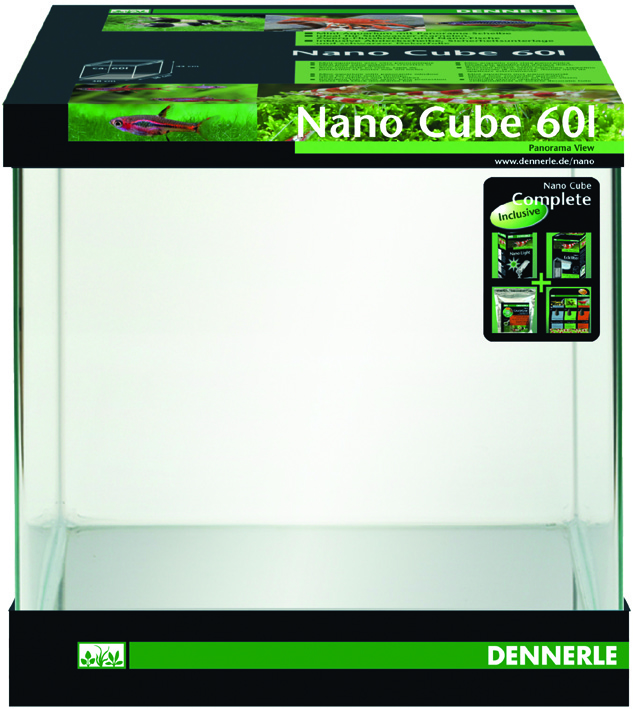 NanoCube - without content
Erlebe die zauberhafte Welt der NanoCubes von Dennerle Nebem dem Komplett Plus Set von Dennerle, bietet Dennerle auch die einzelenen Cubes an. Dennerle NanoCube 10 Liter ( 20x20x25 cm ) Dennerle NanoCube 20 Liter ( 25x25x30 cm ) Dennerle NanoCube 30 Liter ( 30x30x35 cm ) Dennerle NanoCube 60 Liter ( 38x38x43 cm ) Die NanoCubes sind jeweils ausgestattet mit: Abdeckscheibe schwarzer Rückwandfolie Schaumstoffunterlage